Getting sick is never fun, and with a global pandemic taking over our news feeds, staying healthy is top of everyone's minds. While having a healthy immune system isn't a 100% guard against getting sick, it helps you stay as healthy as possible and curb common sicknesses like the cold and flu. There are certain foods and drinks that can boost your immune system with awesome nutrients and health benefits. Take a look at our favourite recipes to keep you healthy through cold and flu season and beyond!
6 Tips to Boost Your Immune System
1. Eat More Whole Plant Foods
Your diet plays a big part in boosting your immune system. Whole plant foods like fruit, vegetables, nuts, seeds and legumes are packed with nutrients and antioxidants. Antioxidants help reduce free radicals, which can lead to diseases such as cancer and heart disease. The fibre in plant foods helps to keep your gut healthy, improving your immunity, and fruits and vegetables in particular are high in vitamin C, which can lower your susceptibility to illness.
2. Fill Up on Healthy Fats
Healthy fats such as olive oil and omega-3s are highly anti-inflammatory. Since chronic inflammation can suppress your immune system, healthy fats can help you naturally fight off illnesses.
3. Limit Added Sugars
Added sugars can increase inflammation and also lead to weight gain and obesity. Obesity can weaken your immune system, as can diseases such as type 2 diabetes and heart disease that can emerge from obesity. Lowering your intake of added sugars can help you reduce inflammation and your chances of getting these diseases.
4. Eat More Fermented Foods
Rich in probiotics, fermented foods help you create healthy gut bacteria and aid your immune system in differentiating between healthy cells and harmful pathogens. Fermented foods include kefir, sauerkraut, kimchi and yogurt.
5. Exercise Regularly
Exercise boosts your overall fitness, which can help strengthen your immune system. Regular, moderate intensity exercise, such as going for a walk everyday, working out every other day, or going on a few bike rides a week (with the aim of 150 minutes per week) is beneficial for immunity and can help the immune system find and deal with pathogens.
6. Get a Good Night's Sleep
The better sleep you get, the better your natural immunity will be. Poor quality sleep can increase your risk of getting sick, so you should be aiming to get at least seven to eight hours of sleep each night. If you have problems getting to sleep, limit or eliminate daytime naps, don't drink caffeine in the afternoon, don't look at screens for an hour before bed, and exercise regularly.
9 Immunity Boosting Foods
1. Berries
Berries, especially blueberries, contain very potent antioxidants. They combat oxidative stress in the body, and boost your immunity while lowering inflammation.
2. Citrus Fruits
Citrus fruits such as lemons, oranges and grapefruits are high in vitamin C, which not only boosts your immune system, but is thought to increase the production of white blood cells. White blood cells are key to fighting infections, ensuring you're as healthy as can be.
3. Turmeric
Turmeric is a key way to help bolster the immune system. It increases the immunomodulating capacity of the body (helping to regulate the immune system), so it's a great ingredient to use during periods of stress or cold and flu season.
4. Broccoli
Broccoli is chock full of vitamins and minerals such as vitamin A, C and E, calcium, iron and fibre. It's one of the healthiest foods you can eat, partly due to its high antioxidant content. Cook it for as little time as possible to keep all its healthy benefits intact!
5. Spinach
Spinach is rich in vitamin C, as well as antioxidants and beta-carotene, which can increase the infection fighting ability of your immune system. Packed with nutrients, spinach not only boosts immune function, but provides the body with necessary nutrients for cell division and DNA repair, making you healthier and more likely to fight illnesses.
6. Red Pepper
Red bell peppers are packed with vitamin C, in fact they have twice the amount of vitamin C as citrus fruits. They're also high in vitamin A and antioxidants, which both keep you healthy and feeling good!
7. Kimchi
Kimchi is a fermented food, which means it contains lots of probiotics. Probiotics help create a healthy gut, fight inflammation and regulate your immune system. The majority of your immune function takes place in your gut, so if you have a healthy gut, your immune system is able to function optimally.
8. Ginger
Ginger is one of the most popular foods to use to fight sickness. It can help reduce inflammation, which can help reduce a sore throat, as well as curb other inflammatory illnesses. It's also one of the best ways to help nausea.
9. Garlic
Garlic can help boost immune function, helping your immune system fight germs. It contains a compound called alliin, which has been shown to boost the response of white blood cells when they encounter viruses, such as those that lead to colds and flu.
15 Immunity Boosting Recipes
1. Vegan Glow Bowl | Feasting at Home
2. Healthy Homemade Kimchi Ramen | Divine Healthy Food
3. Grilled Garlic and Black Pepper Shrimp | Bon Appetit
4. High Protein Broccoli Cheddar Egg Bites | Kitchn
5. Chicken and Spinach Pilaf | Olive Magazine
6. Roasted Red Pepper Tapenade | Taste of Home
7. Turmeric Broth Soup | Feasting at Home
8. Creamy Spinach Soup | Delish
9. Ginger Sweet Tofu with Pak Choi | BBC Good Food
10. Garlic Broth | Bon Apetit
11. Light and Easy Broccoli Salad | Kitchn
12. One Pot Pasta with Spinach and Tomatoes | Cooking Light
13. Soy Ginger Salmon | Well Plated by Erin
14. Kimchi Fried Rice | Pinch of Yum
15. Ginger Chicken and Broccoli Stir Fry | Barefeet in the Kitchen
15 Immunity Boosting Drinks
1. Fresh Ginger Tea | Cookie and Kate
2. Citrus Juice Explosion Smoothie | Whole Food Bellies
3. Strawberry Spinach Smoothie | Well Plated
4. Antioxidant Rich Blueberry Green Tea | The Harvest Kitchen
5. Fresh Lemon Ginger Detoxifying Smoothie | Nutrition in the Kitch
6. Carrot Ginger Citrus Immune Boosting Smoothie | Vanilla and Bean
7. Pineapple Paradise Spinach Smoothie | Culinary Hill
8. Golden Turmeric Milk | Downshiftology
9. Mixed Berry Smoothie | Dinner at the Zoo
10. Citrus Green Smoothie | Joy Food Sunshine
11. Sweet Citrus Iced Tea | Taste of Home
12. Immune Boosting Cinnamon Citrus Juice | The Good Roots Blog
13. Detox Spinach Green Smoothie | Vibrant Plate
14. Ginger Turmeric Herbal Tea | All Recipes
15. Berry Banana Smoothie | Simply Recipes
These immunity boosting recipes will help keep you healthy and feeling great. Load up on these foods all through the year and especially cold and flu season.
This post contains affiliate links.
Did you love this round up of immunity boosting foods and drinks? Make sure to share this post on Pinterest.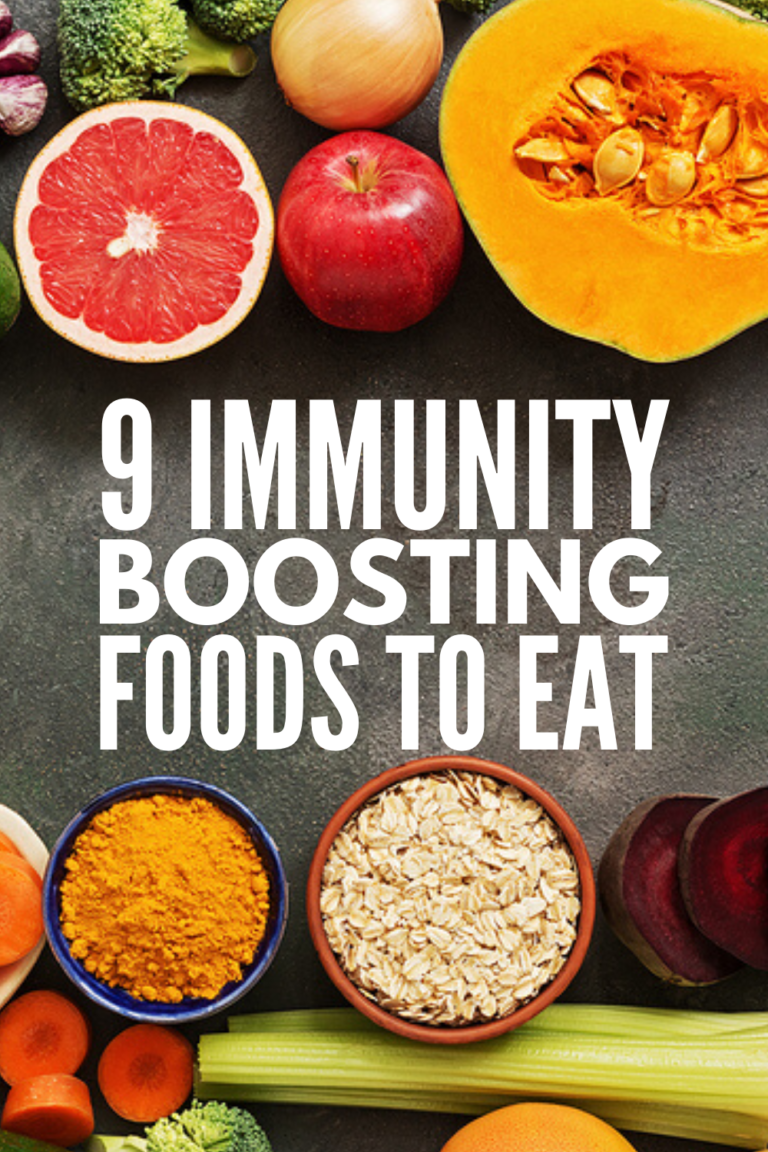 If you want more healthy recipes, head over to Pinterest and follow our Food Board!